SEO Services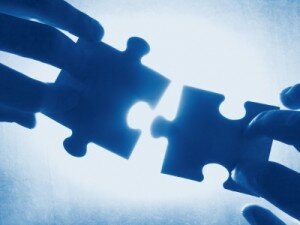 What is SEO?
SEO, or search engine optimization, is the science (and art) of optimizing a website with specific strategies to accrue trust, relevance, and, organic position within search engines. This is done by selecting targeted keywords and keyword phrases, those which are core business-centric keywords to the client, through extensive keyword research. SEO is distinct from search engine marketing (SEM) in that search engine marketing encompasses ALL aspects of marketing on search engines: paid search campaigns, banner advertisements, social media optimization, and SEO.
Building the Right SEO Strategy
Silver Arc Search Marketing builds a custom search engine optimization strategy that combines all the necessary factors needed to achieve increased, targeted traffic to your website, improve leads and conversions, and, as a natural after-effect, an increase in search engine result page position.
Search Marketing Discovery Phase
We build out SEO strategies by working closely with your team in order to understand your business. Not only WHAT you do, but HOW you do it. The Silver Arc team makes sure they understand where you are today through website audits and conversations, where you want to be tomorrow, and where you want to end up five years down the road.
By doing this, we can effectively ascertain what combination of SEO and SEM will be needed to get your online efforts moving in the right direction, and how to make sure we keep the accelerating in the right direction.
Improving the Core of Websites Through a Phased Integration Approach
Onsite SEO Analysis and Optimization
We employ proven methods to optimize websites, using a core approach to on-site SEO that creates a solid foundation for your website.
Off-Site SEO Analysis and Optimization
The next step Silver Arc Search Marketing takes is to breakdown your off-site SEO (or link building efforts). This is vital to knowing exactly what needs to be done in order to start competing with your market rivals and/or what needs to be done to surpasses them and take back market share.
Strategic Reviews: Your Custom-Tailored Strategy
We culminate every optimization period with strategic reviews. Our reviews tell you where you've been, where you went based on the current optimization strategy/plan, and where you need to go to maximize your website efforts to achieve your business's goals. We provide C-level reporting as well as nitty-gritty data for data-nerds like us. There's something for everyone to sink their teeth into.
Market Motive SEO Master Course Graduate