On-Site SEO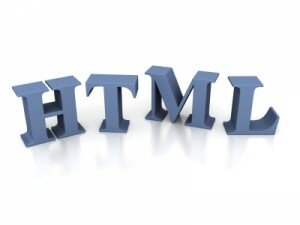 What is Onsite SEO?
On-site SEO, distinct from off-site SEO, is the solid core, the foundation, for every website. It's more than just ensuring you have the right keywords optimized. It's the process we go through to make a website relevant and trustworthy to search engine algorithms. More importantly, this phase is the foundation that will provide the right information to the right users; targeted users ready to convert.
On Site SEO can be done in varying degrees of necessity. Depending on how strong and well-organized your website's content and the how fluid the IA (internet architecture) is, determines, in most cases, the severity of degree the on-site optimization.
On-Site SEO Optimization Phase
We have years of experience building solid foundations and building strong site cores, that pave the way for "Findability". We break our onsite optimization in two phases: Initial optimization and Content optimization.
Initial Site Optimization: PHASE 1
Our initial optimization focus heavily on the data of your webpages. We perform extensive keyword analysis and competitive SERP (search engine result page) analysis. It's singularly the most dreaded of all the search optimization tasks: tons of spreadsheets, tons of data, hours of deliberation. In a word: boring. Let us take time, effort, and deliberation off your plate, so you can keep your focus on integrating the big strategies.
We focus on these specific areas when diving in for an initial optimization:
Website Audit Analysis
Our kick-off meeting: we get to know the business; what you focus on now, and what you need to focus on in the future.
Evaluating your website architecture. Is it organized effectively, efficiently, and geared to drive conversions?
Keyword research and analysis
Page Title Tags and meta-data creation and implementation
Onsite Content Optimization: PHASE 2
Once we've completed Phase 1 optimization, Silver Arc takes it to the next level: Phase 2. Once we engineered a solid foundation for the website, we begin to optimize the on-page content. We apply the keyword research and analysis and implement them to the website. Moreover, we're looking to create the most informative and benefit-driven content possible to create the best user-experience possible.
We focus on these specific areas when diving in for content optimization:
Manipulating content to integrate benefits, advantages, and keyword phrase integration
ALT-tags
Content headings
Internal link anchor text
Internal linking structure (i.e. linking pages through body content)